Last Saturday we went to the Fair in the city. Because I took so many photos, I will divide part by part hi hi hi hi.... And this part is about :

My hubby tried to win the Lion in this machine :D BUT he didn't win anything :(( He loss €2 in this machine hi hi hi hi....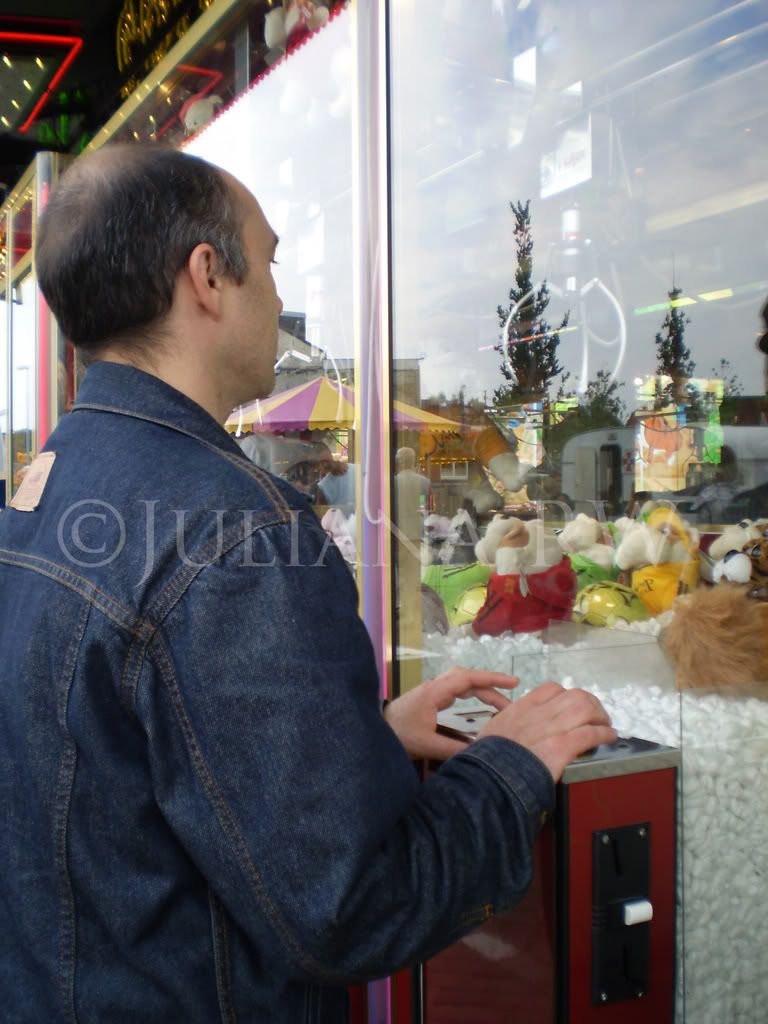 While hubby busy with the machine, Jason also busy with other thing :D He was busy looking in the out box of those machine, maybe someone win the Lion and forgot to take it hi hi hi hi....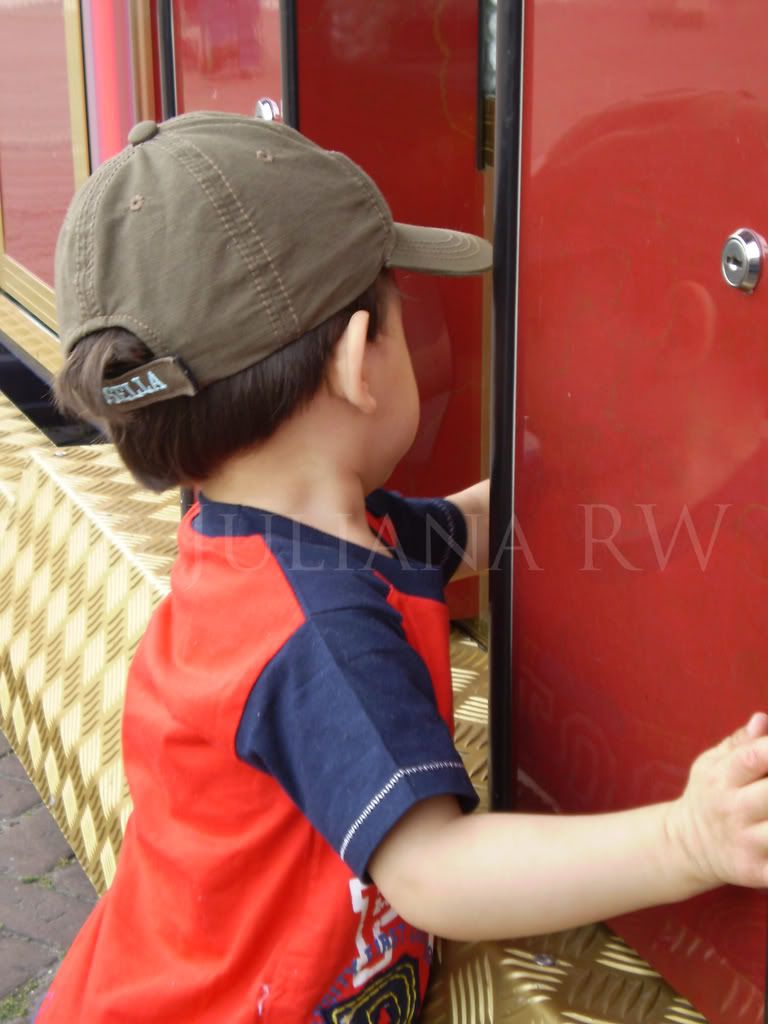 At least he brought something from the fair, this "flower stick" ^__^. We play it as a flower wand :D