He was like a father for me and my brother. Because since I was 5 years and my brother 1 year, we stayed with me. I remember he always brought us walked around every Saturday. Sometimes we watched movie in the cinema. The last movie that we watched with him was TOP GUN by Tom Cruise. That's why everytime I watch "Top Gun", I always remember him.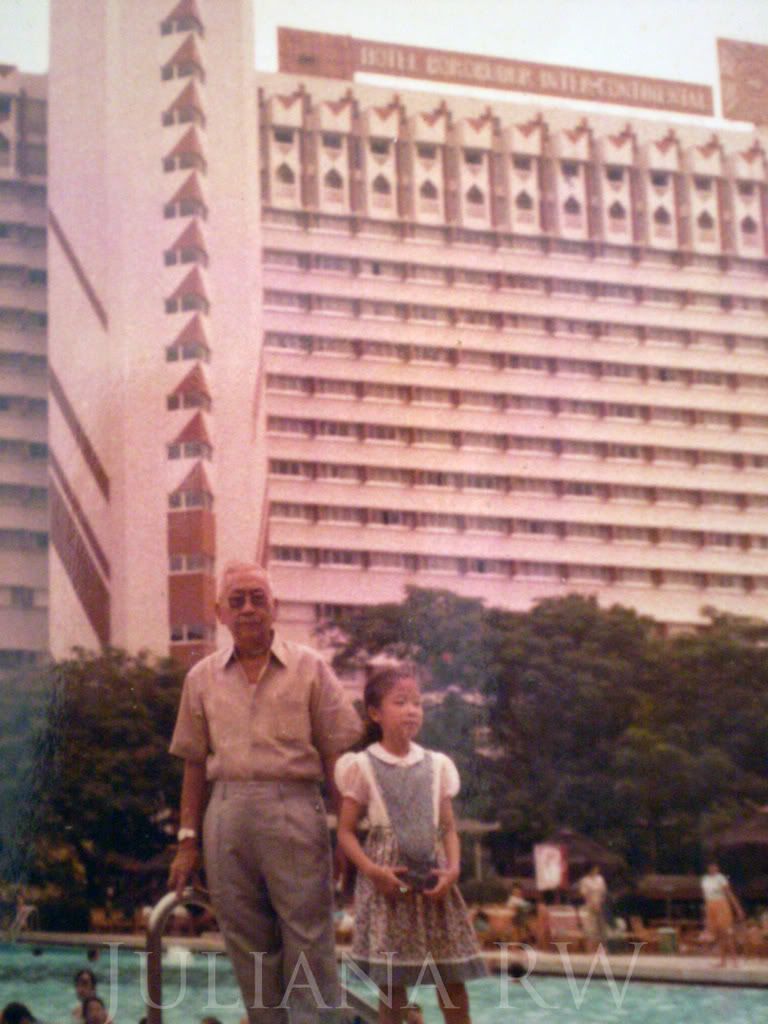 5 July 1919 - 22 September 1989

Yep....That was me. This photo was taken in June 1984.

I love him SOO MUCH. He died because of heart attack. He died 2 month after he we celebrated his 7oth birthday in big party in the restaurant. Our live was change 180 degree after he died. Since then our difficult life was begin. BUT it made me become more strong woman. Sometimes I still miss him and sometimes I dream about him. He always come to my dream when I had a difficulty time in my life. In my dream, he only smile to me don't say anything. Then I know, he really visit me. Mostly when I woke up, I cried.

I know, he is happy now in the heaven.