Something that I want to share with you.
Alexandria, Egygt.
People believe at the bottom of ocean Alexandria beach have ruins of the rooms of Cleopatra's castle. According to the story, there was big earthquake around 1.500 years ago which caused this place to sink with all the historic residual, statues from Cleopatra's castle.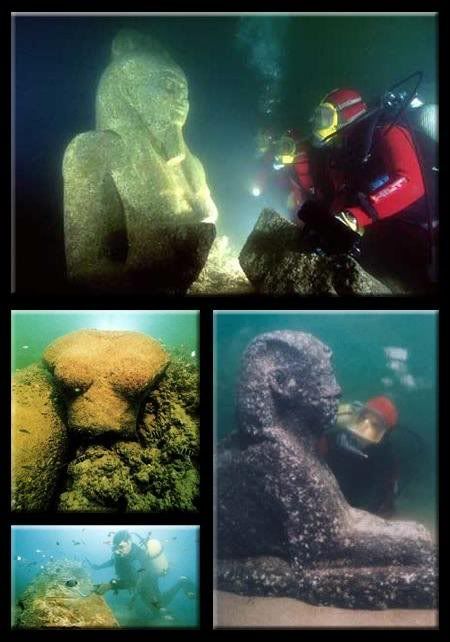 Alexandria, Egypt
Yonaguni-Jima, Japan.
This was found around 20 years ago by diving instructor.
Yonaguni-Jima, Japan