Thanks to all my blogging friends for your welcome greetings. It is really nice to be back home again after 1 month vacation. Glad to be back to our own computer :D
I am sure you are curious want to see our vacation photos. I am working on... It will takes awhile for that because I still have little bit messy in the house.
Yesterday I woke up at 4 am and I can not sleep again. My body will back to sleep but my brain was keep thinking :(( And today I woke up 5 am.

We (me and hubby) made lots of photos on our vacation, around 500 photos. These are little bit of them :D
On Daniel's wedding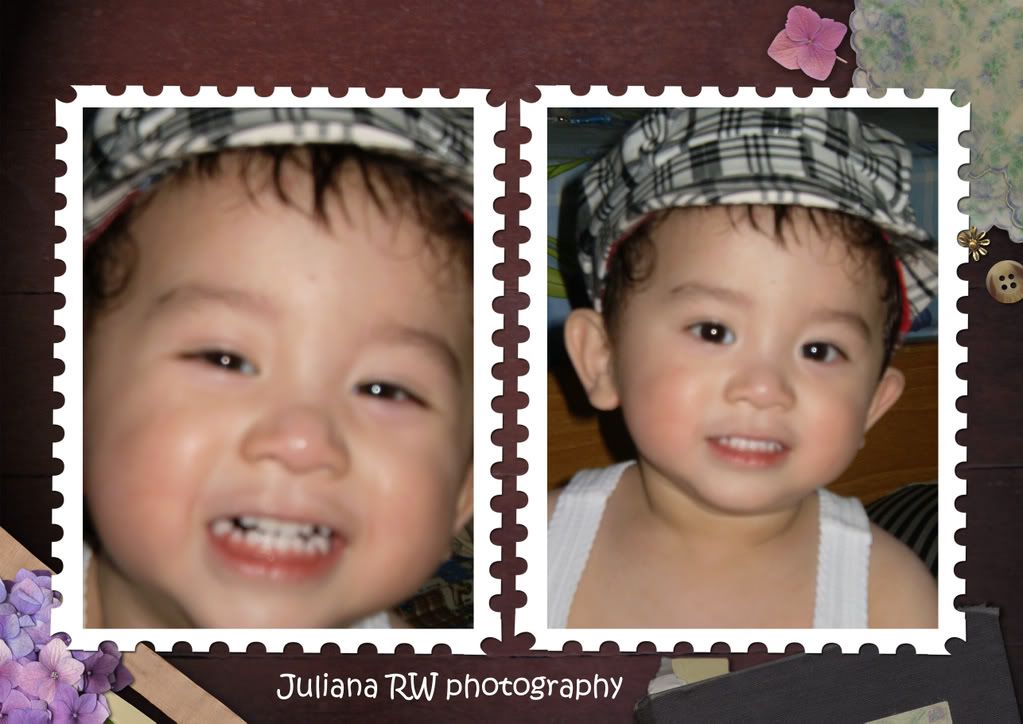 Jason with new cap