My brother's wedding day was at Saturday, 15 March 2008. These are some of the photos when we were there :D

Some of people said that I looks like my mom. What do you think?? ^_^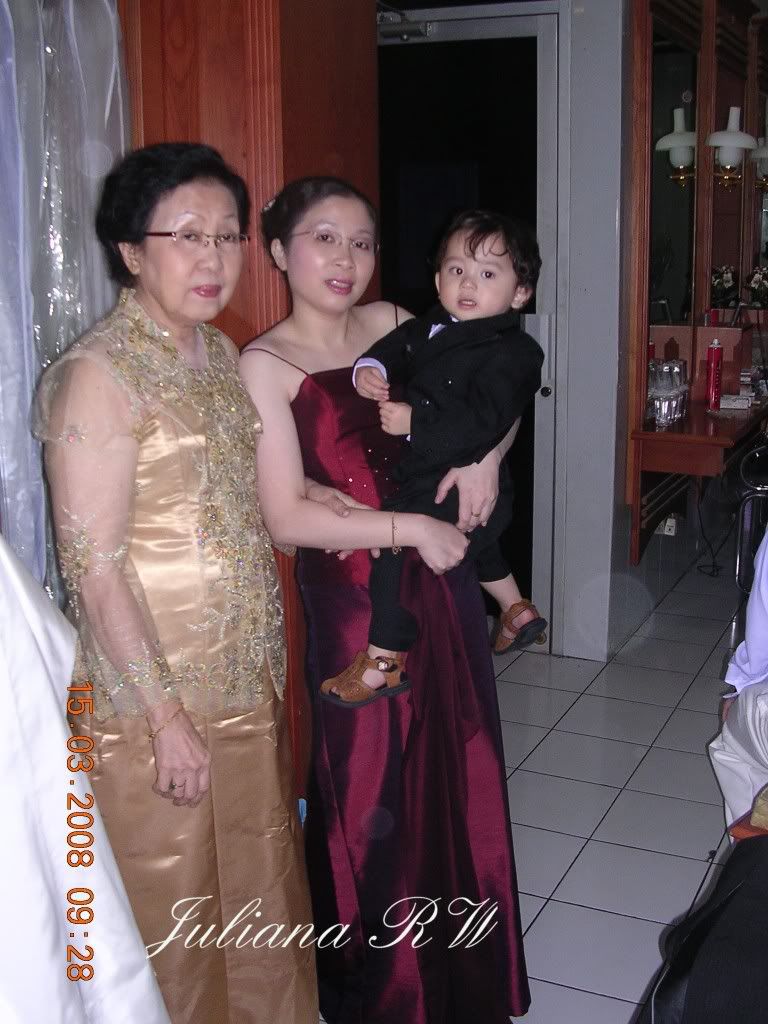 My mom, me and Jason
Jason use tuxedo in that day. When I saw Jason with tuxedo, I thought he was like Jackie Chan in tuxedo hi hi hi hi...
Jason and his tuxedo
Jackie Chan and his tuxedo :D
We took this photo outside infront of bridal store.
Hubby, me and Jason
This photo was taken in the restaurant at the wedding party.
Me and all the cousin, but not every cousin of mine:D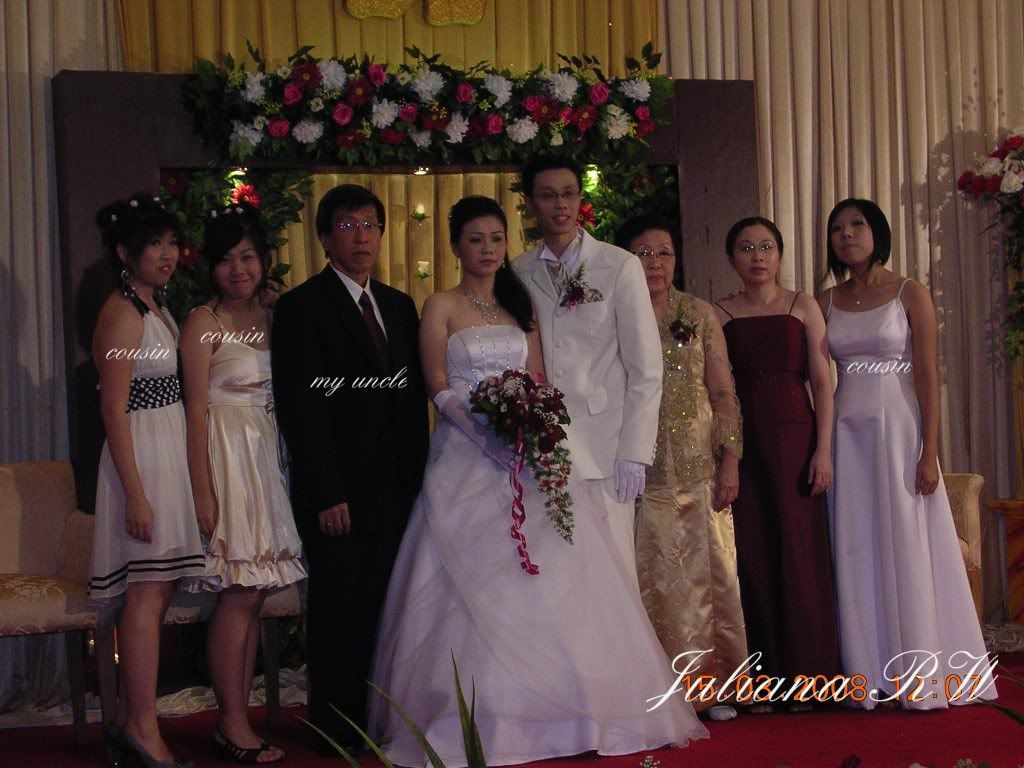 Just click all the photos enlarge if you want :D