Last night we got called from Tante Regina. Om Frank got heart attact yesterday morning at 06.00 a.m and he got operation. What i heard from tante Regina last night, he is on the recovery room right now.
I hope he is better soon. We love you, Om Frank. Jason loves to hang around with him when we were at his house.
With Om Frank at his house.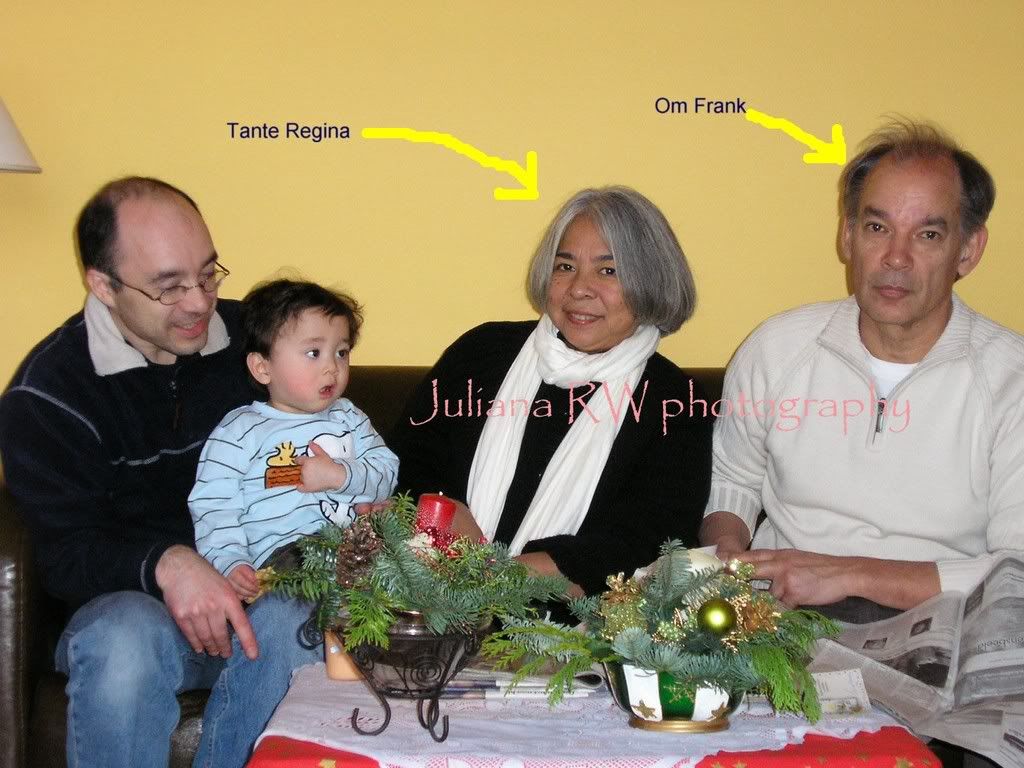 Last Christmas at my mother in law place