We had guests at our house. Jeanne from
The Callalily Space
came to our house with her daughter, Elissa.

Jason didn't talk much when Elissa came and played with Jason's vehicles :D He just staring Elissa played his vehicles hi hi hi hi...
I forgot who kiss first, but they give quick kisses hi hi hi hi...very quick so i can not took good photos of that ;) I tried to make photos but no one got in great timing :(( Only this :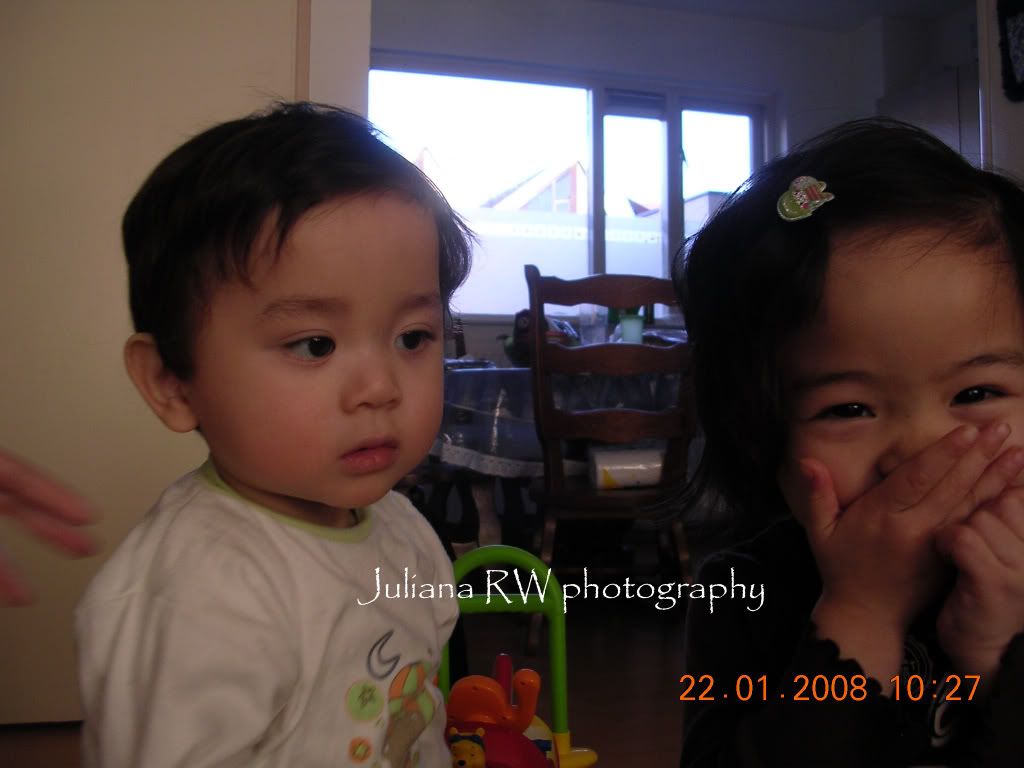 Looks how happy Elissa after kisses :D Jason just staring her without unable to say something hua ha ha ha ha....
The second photo, when they just watched TV together. I tried and miss again. They just to quickly to move then my digital ^__^;;