Home is the best place in the world for me . I enjoy my time with my hubby and my son. Mostly we spend our time with our
living room furniture
where we can cuddle up and enjoy what we have put together.
Imagine a bedroom without a
bed
, then where would you sleep? We would certainly choose the best bed we can get.
What if we have this kind of furniture like an
Antique sofa
in our livingroom? Sturdy and comfortable what would be better then a piece of furniture that can last a lifetime?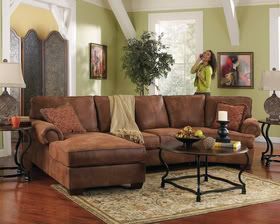 I think this is the most comfortable sofa that i have ever seen. You can see how relaxed it is. You can sit comfartable and you can also lie down very comfortably. Even better, There is a possibillity to add armless recliners or chairs to get even more space to sit. Make sure you have enough room to place such a masterpiece of
furniture
.